Although coveralls have existed as a significant part of protective clothing in the industrial scenario, the recent COVID 19 situation has popularized the use of disposable personal protective equipment (PPE kits). A special type of protective clothing is disposable FR coveralls. Currently, FR coveralls have been in extensive use at the workplace related to chemical industries and heavy machinery industries.
What are disposable FR coveralls?
Workers should wear disposable FR coveralls on top of their safety FR clothing in order to provide themselves with an extra layer of protection. FR stands for Fire Resistant and this property of clothing protects is from flammable particles and spills. Safety clothing including gloves, safety goggles, disposable garments, etc. are important for factory workers to protect against aerosols and particulates but at times, these workers also need protection from fire-related health and environment hazards. Disposable FR coveralls also help in maintaining the protective function of regular disposable clothing. Disposable Protective Clothing keeps away the dust, dirt, grease, and spills from the body and requires less management in terms of cleaning and sterilizing. Disposable clothing is a cost-effective way of protection.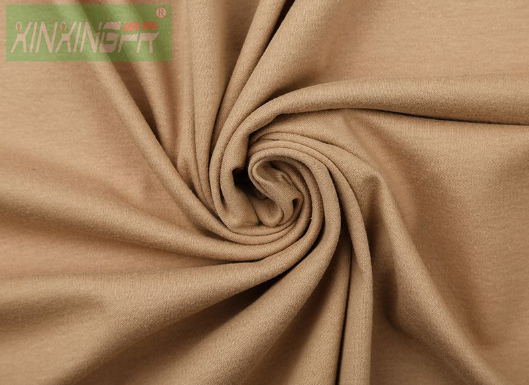 What is the difference between primary and secondary FR coveralls?
Primary FR protective clothing provides adequate protection to the employees from fire-related hazards and there are two types of FR coveralls depending on the material properties.
The primary FR clothing shows properties of self-extinguishing when ignited and will not burn down, thus minimizing the chances of burn injuries. Primary FR coverall fabric materials are inherently flame-resistant while secondary FR protective clothing is made with fabrics that are chemically-treated to be flame-resistant. Secondary garments do not undergo all the same ASTM (American Society for Testing and Materials) tests that primary FR garments go through.
Can disposable FR clothing be worn without regular FR clothing?
One should never wear only disposable FR coveralls as primary protection without wearing regular FR protective clothing over normal clothing. The disposable FR coveralls are only approved to wear over the regular FR clothing in order to protect the workers from Non-Hazardous or hazardous Aerosols/chemicals, Fire-Related Hazards, Arc-Flash Hazards, etc.
What is the proper way to dispose of these garments?
Usually, the supervisor or safety manager of the company decides on this matter but it is always advisable for employers to teach the workers regarding the management of their disposable FR coveralls and other protective clothing. Disposable garments are usually not recyclable but most landfills might accept these clothing as regular waste if they are not contaminated with any hazardous chemicals or aerosols. Every company should check the disposable criteria and process with their sanitation departments and local waste regulation committee as some clothing would require specific requirements. But before disposing off these FR coveralls and other protective clothing, one should also ensure cutting off parts of the clothing so that they don't get used again by someone else for unethical ways.
Where should one use these coveralls?
Disposable FR protective coveralls are majorly used in several different industries related to Chemical plants, coal, construction, heavy machinery, laboratories, metal works, etc. If one is working in any of these industries, it is good to consider using disposable FR coveralls over their protective safety clothing. In these industries, employers must make it compulsory for the workers to wear FR coveralls over FR normal clothing to prevent any hazard risks and ensure work productivity is not affected due to damage to the worker's health.
On another note, these extra protective layers can adversely interfere with the ability to regulate body temperature and cause heat stress. Thus it is very important to have proper planning and shifts in the working period, implemented by the company administration. In these industries, employers should lookout for signs of nausea, dizziness, fast heartbeat, and fever, in their workers in order to prevent any health hazards.
Other than these signs and symptoms, allergies to certain fabric might also be a factor to consider in case of establishing compatibility between workers and FR clothing. Every company should therefore check with their FR coverall manufacturers to improvise on the fabric components to keep the employees healthy. We are a Flame-Retardant Fabric supplier. If you are interested in our products, please contact us now!